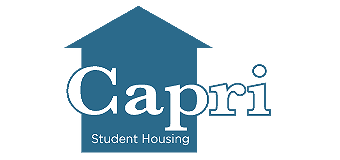 Welcome to Capri Eugene
We Are Filling Fast for Fall! Apply Now!
Go Ducks!
At Capri Apartments, we provide eugene student housing with an unbeatable living experience for our residents. You will be satisfied with your experience here like many Eugene students who have come and gone. Enjoy access to our club house, laundry facility and fitness center while you live here. Our staff dedicates themselves to our residents, by being available after hours for any concerns the residents may have. We want to set interested students up with an affordable room of their preference. We care about your recommendations and improve our apartments based on your feedback. We also provide quick and efficient maintenance. Our maintenance staff will respond to your call no later than two to three days. They are friendly and understanding of your needs in your apartment.
Enjoy the convenience and walking distance to campus, coffee shop, and varies of restaurants? We are located only five minutes away from campus. Students LOVE to walk to any class on campus in at least 10 minutes. We're right outside of University of Oregon Off-campus housing, but our proximity makes the resident feel like he or she is on campus. That's what most students who live here love about Capri Apartments. Students also enjoy the location in relation to other places in Eugene, such as grocery stores and restaurants.
We offer a wide variety of floor plans for our residents, so they can choose the living experience they desire. They can rent an apartment with one bedroom to five bedrooms. They can also choose to have one bathroom to four bathrooms. Have a cat that needs a home as well? We invite your beloved companion. For a one-time $300 fee, we are happy to let your cat live with you. Contact us anytime, so that we can assist you with any questions you may have!